PROdb Infrastructure
PROdb applications
are designed and deployed on the innovative dbFLEX database platform infrastructure, which delivers performance in terms of not only rapid development, but also top-notch security, reliability, recoverability and rock-solid physical infrastructure. Our goal is to always maintain the confidentiality and security of your data, and our team guarantees this via excellence in several areas:
Physical Facility
PROdb is hosted in a high-security, environmentally controlled data center, featuring biometric locks, 24x7 video recording and manned security, facility-wide and redundant backup power via 2 layers of diesel generators, multiple redundant direct connections to the Internet backbone via Savvis, Level3 and AT&T, and advanced fire suppression.
Server and DB Platform
PROdb uses MS SQL Server, running on redundant Dell PowerEdge servers.
Recoverability
Your data is centrally backed up automatically once per day, and we can set up a regular backup of your data to a server or PC at your site as well.
Policy
Our team does not access your data without your permission, by policy. We will work with you to design your application to match your own privacy or data security policy.
Application Security
The platform itself guarantees security in four key ways:
Privacy—Browser communications with the system are encrypted via SSL. You can confirm this by clicking the secure site "padlock" your browser displays when you browse a site that begins https://.
Authentication—All parts of the system are protected by an authentication requirement. The user account and password token is checked and confirmed by the system at every access to enforce security. Nothing is public unless the public user is enabled and a page or view is specifically designed to allow public access.
Segmentation—Each database application is fully separated from all others. There are no links allowed between applications, so even if you are licensing two applications from us, there is no way we can connect them or use parts of one in the other, without exporting data from one and importing it into the other.
Role-based Access Security—Each user is given a role in the system, and we set each role's access in the system according to the design. Some roles allow access to everything, and others only to certain tables and views.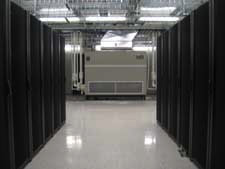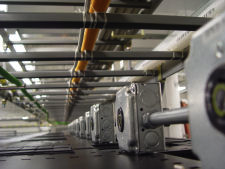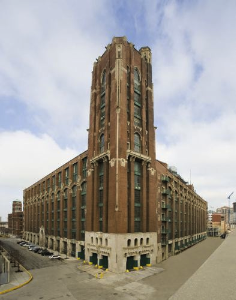 Simple & Quick
PROdb is a proven hosted database service platform, that makes normally-complex database setup quick and easy.
Rock-Solid
Our team handles the heavy IT lifting, so you don't have to. That means PROdb runs secure and solid. Rock solid.
Cost-Effective
Properly running a database server entails maintenance, upgrades and generally a lot of hard work. Isn't this expensive? Not with PROdb.